Welcome to Revitalising Reflexology in Dorking and Reigate, Surrey
Here at Revitalising Reflexology I offer a place to escape the stresses of everyday life for a while. Lie back and relax and take some time to focus on you and your well-being and give yourself a chance to to bring some much needed balance back into your life. It is amazing how much change can begin to take place in one hour and how revitalised and rejuvenated you can feel. The body can heal in so many ways if we only give it the opportunity.

If you are looking for a reflexologist or complementary therapist in the Dorking/Reigate area and are experiencing conditions exacerbated by stress such as:-
stress and anxiety;
auto immune conditions;
hormonal imbalance conditions;
digestive problems;
back or neck pain;
sleep disorders;
headaches or migraines; or
sinus issues.

then please do contact me as I may be able to help. To see what a typical treatment looks like click here.

If you would like to book an appointment or are unsure as to whether reflexology/complementary therapy may help you, please do call/text me on 07808 861346 or email me via this link and I will be happy to book you in or chat it through with you.



"You will never find time for anything. If you want the time, you must make it".
- Charles Buxton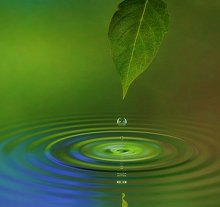 Mindful Reflexology
We live life at such a fast pace these days and trying to balance family, work, health and fitness and our social lives can and does lead to times when we feel stressed, anxious or even depressed. Mindful reflexology acknowledges this by combining some mindfulness techniques which help us to get the maximum benefit from the reflexology. It also helps to create a space in the day when our minds are not racing from one thing to the next and can just rest and focus on the here and now. For more information about this hugely beneficial treatment click here.

Hot Stone Reflexology
This is a wonderfully relaxing treatment, using warm stones on the feet and lower legs to heat the reflexes and take relaxation to a whole new level. It feels particularly nurturing in winter when our feet are often cold and neglected! For more information about this treatment click here.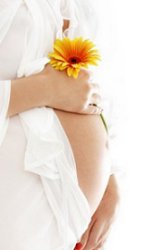 Supporting Conception and Maternity
I am trained to support both conception and maternity. Reflexology is one of the most popular complementary therapies used by women, before, during and after pregnancy. It helps you to prepare your body and mind for conception. Conception is about you both as a couple and it can be helpful for both of you to receive reflexology. Stress effects you both and for conception to be successful you both need to be as relaxed and healthy as you can be.

Maternity sees you experience many physical and emotional changes. Reflexology will help you look after your body and balance your emotions as you navigate your way through every stage of this miraculous journey. For more information on conception click here and for maternity click here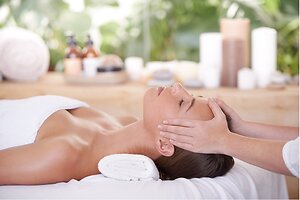 Facial Accupressure/Reflexology
Facial reflexology can help to assist in the control of stress levels. It has an analgesic effect, reducing pain, by releasing endorphins, the body's natural painkiller into the body. When we are stressed, the effects may show in the face such as spots/acne, skin complexion, frown lines and wrinkles. Facial reflexology can help to relax and relieve muscle tension in the face, giving a more radiant glow in the face. For more information about facial reflexology click here.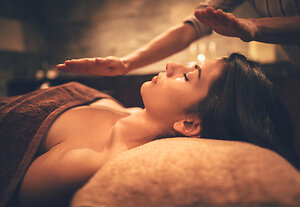 Reiki
Reiki can help to release mental and emotional stress as well as alleviate pain and tense muscles. To receive a treatment is to take time out to stop, rest and recalibrate on a level that harmonises mind, body and spirit. For more information about Reiki click here.
The Children's Reflexology Programme
A while ago I was treating a little girl for sleep issues and anxiety. Seeing the amazing difference it made to the whole family, when her sleep improved and her anxiety levels reduced, inspired me to train to teach The Children's Reflexology Programme. I feel this course can help so many parents through the tough times and make life easier for families. The programme teaches parents to give reflexology to their babies and children to give them comfort and reassurance in times of illness and distress. It combines positive bonding with the healing qualities of reflexology. It is taught using rhyme, story telling and beautiful illustrations to engage both you and your child in six informal, one hour sessions over six weeks. I am currently only running this on a 1-1 basis but if you are a group of mums who would like to do this together, do give me a call and we can arrange it. For more information click here.
About me - Shân McCormick
I am a fully insured and qualified reflexologist (ITEC dip. level 3) and a member of the Association of Reflexologists, (MAR). (To find out more about the Association of Reflexologists please click here to visit their website).

I work as a reflexologist and complementary therapist from the peace and tranquility of my home in Surrey which is located on the edge of Dorking town centre and only a short distance from Reigate.

I first came across reflexology when my husband and I were looking to start a family. I was working in a stressful job in Human Resources up in the City and felt I needed some help to get some balance back into my life and some relief from the stresses of my job. I felt a complimentary therapist might be able to help as they look at the whole person not just the problem you are presenting with. I am delighted to say that not only do I now have two wonderful children but I was fascinated by reflexology and found the treatments really beneficial. So when it came to looking for a change of career, reflexology and complementary therapy seemed the obvious choice. This was not only because it gave me the opportunity to explore it further but because I hope now to be able to help others achieve the health of body, mind and spirit that we all deserve.

I am based in Dorking in Surrey and am easily accessible from Reigate, Horsham, Leatherhead and the surrounding villages of the Holmwoods, Newdigate, Beare Green, Buckland, Brockham, Ashtead and Bookham.


If you would like to chat to me about which holistic therapy might be best for you, please do call/text me on 07808 861346 and

click here

to see what others are saying.